The Lehigh Valley Transitioning to
What does this mean?
All Pennsylvanians – businesses, communities, neighbors – have been affected by COVID-19 and the Commonwealth has responded aggressively to help mitigate the spread of this novel virus. 
At this time, it appears that the virus is starting to stabilize and the Lehigh Valley, and the Commonwealth as a whole, has started the process of returning to work with extreme caution. Thanks to the social distancing efforts of all those in the Lehigh Valley, we have made significant strides in combating this novel virus and are now looking forward to our reopening in a safe and effective manner.
Below I have provided the guidance for the GREEN phase of re-opening for work & congregate settings, as well as social settings. In addition, you will also find some information on availability of PPE and how to obtain it for your businesses, if needed.
We need to continue taking steps to protect ourselves and others in our communities through this GREEN phase so we can successfully RE-OPEN PENNSYLVANIA once and for all – adherence is the only way we will be able to proceed.
Green Phase
As the Lehigh Valley moves into the green phase, most restrictions will be eased, AND the stay at home and business closure orders WILL REMAIN SUSPENDED to allow PA's economy to strategically reopen while continuing to prioritize public health.
Work & Congregate Setting Restrictions
Telework strongly encouraged
In-person business operations must follow the COVID-19 Business Guidance
All businesses operating at 50% occupancy in the yellow phase may increase to 75% occupancy
Child care may open complying with guidance
Congregate care restrictions in place
Prison and hospital restrictions determined by individual facilities
Schools subject to CDC and Commonwealth guidance


Social Restrictions
Large gatherings of more than 250 prohibited
Restaurants and bars open at 50% occupancy with continued implementation of the Restaurant Industry Guidance
Personal care services (including hair salons and barbershops) open at 50% occupancy by appointment only
Indoor recreation, health and wellness facilities, and personal care services (such as gyms and spas) open at 50% occupancy with appointments strongly encouraged
All entertainment (such as casinos, theaters, and shopping malls) open at 50% occupancy
Construction activity may return to full capacity with continued implementation of the Construction Guidance
In addition to the above, my Bethlehem office will continue taking in-person appointments to assist with any state-related issue, including assistance with filling out your Property Tax/Rent Rebate Application, assistance with Unemployment Compensation, PennDOT assistance, and more.  To schedule an appointment, please CALL before visiting the office at 610-868-8667. 
PPE & Supplies Directory
As businesses reopen, it is imperative they equip their employees with the necessary personal protective equipment (PPE) to help mitigate the spread of COVID-19 and keep their workers and customers safe.
If your business needs PPE, visit the COVID-19 PPE & Supplies Business-2-Business (B2B) Interchange Directory to connect with manufacturers that have masks, thermometers, hand sanitizer, face shields, medical gowns, and cleaning disinfectants available.
Received a US Bank ReliaCard in Error?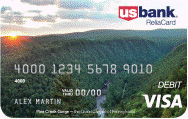 Constituents who have received a US Bank ReliaCard in error should not activate the card. To aid Treasury's internal investigation operations and prevent a fraudulent expenditure of Commonwealth funds, any person who erroneously receives a US Bank ReliaCard should follow one of the procedures below:
Email a picture of the US Bank ReliaCard, that includes the 16-digit number on the front of the debit card, the expiration date, and the individual's name, along with their phone number and email address, to the PA Treasury Office of Investigations at officeofinvestigations@patreasury.gov.
OR
Return the US Bank ReliaCard by mail to the address below:
Department of Treasury Comptroller's Office
Attn: Mark Accorsi
Room 113, Finance Building
Harrisburg, PA 17120
Join the Conversation on Facebook and Twitter
Follow me on Facebook and Twitter for the latest news and updates.
Offices of State Senator Lisa M. Boscola
BETHLEHEM OFFICE
One East Broad Street
Suite 120
Bethlehem, PA 18018
(610) 868-8667
Fax: (610) 861-2184
Toll-free: 1-877-535-1818
EASTON OFFICE
1701 Washington Blvd.
Easton, PA 18042
(610) 250-5627
(610) 250-5629
Fax: (610) 250-1889
HARRISBURG OFFICE
458 Main Capitol Building
Senate Box 203018
Harrisburg, PA 17120-3018
(717) 787-4236
Fax: (717) 783-1257
Senate of PA:
1-800-364-158 (TTY)