It is Census Day!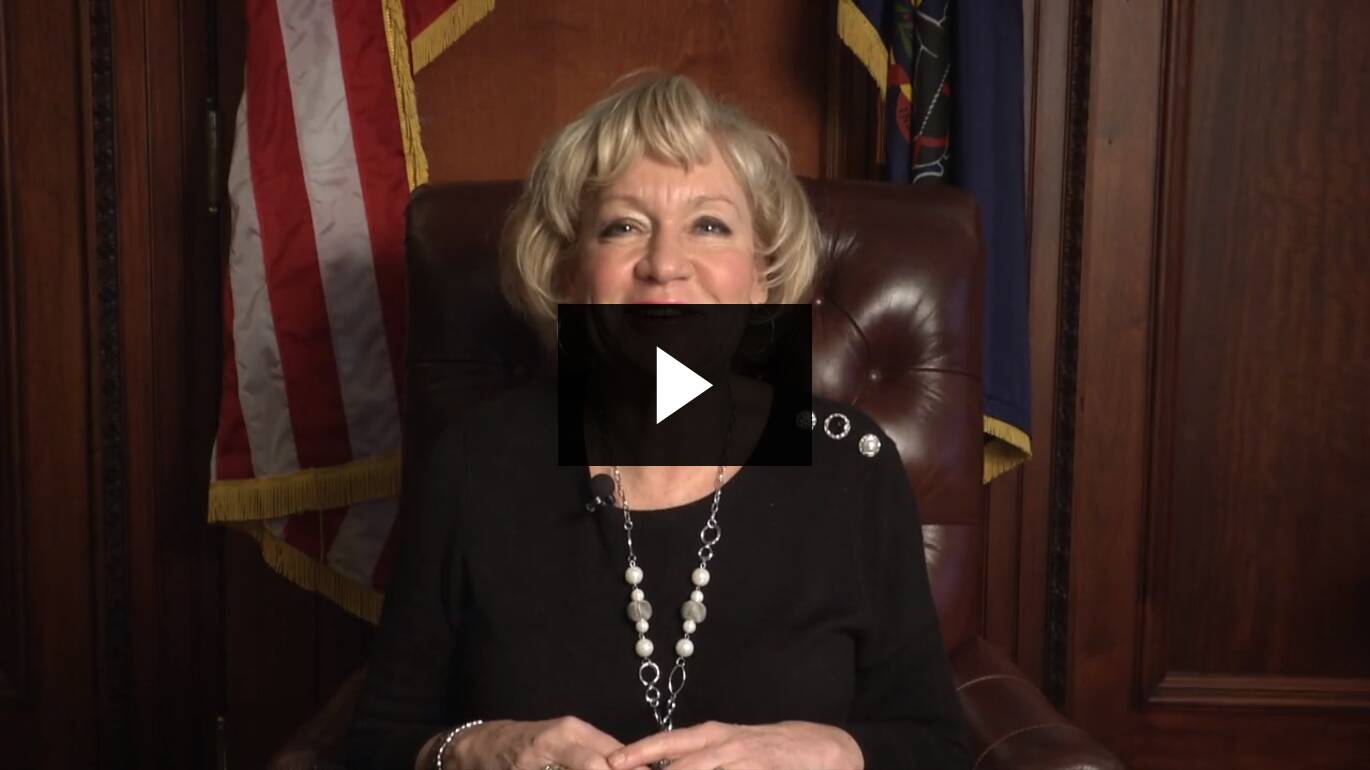 For the first time ever, you can respond to the Census online – in addition to by phone or mail! You may wonder why the Census matters. It's simple. It's the law. It's about a having our voices represented in Congress. And it's about receiving our fair share of federal spending. The results of this once-a-decade count determine the number of seats each state has in the House of Representatives. They are also used to draw congressional and state legislative districts. Your participation has benefits for your community and all Pennsylvanians.
Don't worry - protecting your privacy and keeping data secure are important to the federal government and to Pennsylvania. Census answers can't be used against an individual, and data security is managed by security experts operating at the highest levels.
So, respond today – and make sure you count – and Pennsylvania counts!
Looking for Your Stimulus Check?
For those people who have filed a tax return in 2019 or 2018 and for whom the IRS already has their direct deposit information – you should expect your stimulus check within the next three weeks, according to the U.S. Department of the Treasury.
If you didn't file a return or if you usually get a refund mailed to you, the government is taking steps to make sure you get your payment without much delay by creating a web-based system for people where the IRS does not have their direct deposit they can upload it, so that they can get the money immediately as opposed to checks in the mail.
The IRS has offered some more guidance on how that will all work.
I am including some frequently asked questions we were able to obtain the answers for in order to provide you with the most up-to-date information:
The IRS does not have my direct deposit information. What can I do?
As of yesterday, according to the IRS, there are plans to develop a web-based portal for individuals to provide their banking information to the IRS online, so that individuals can receive payments immediately as opposed to checks in the mail.
I am not typically required to file a tax return. Can I still receive my payment?
According to the IRS, the answer is yes. Those who typically do not file a tax return will need to file a simple tax return to receive an economic impact payment. Low-income taxpayers, senior citizens, Social Security recipients, some veterans and individuals with disabilities who are otherwise not required to file a tax return will not owe tax.
How can I file the return?
It's not available yet, but IRS.gov/coronavirus will soon have further instructions - the timeframe is uncertain at this time but I will make sure I keep on top of it and get that information out to you as soon as it becomes available. What we DO know is that it will include directions about how to file a 2019 tax return with "simple, but necessary, information including their filing status, number of dependents and direct deposit bank account information."
To calculate how much your stimulus check will be, use our stimulus check calculator.
USDA Approves COVID-19 Disaster Food Distribution
The federal government has approved Pennsylvania's request to operate a Disaster Household Distribution program to provide critical food supplies to individuals and families adversely affected by statewide COVID-19 mitigation efforts.
Now through April 26, Pennsylvania is authorized to serve up to 772,500 individuals using available foods from the United States Department of Agriculture (USDA). The disaster distribution food packages will be provided through a network of food banks, as well as mobile and pop-up sites.
Foods approved for distribution include: frozen meats, canned meats, canned vegetables, canned fruits, canned soups, dried and canned beans, rice, nuts, cereal, juice, shelf stable milk, fresh apples, fresh oranges, fresh potatoes, boxed pastas, canned tomato sauce, and eggs.
More information on this announcement is available here.
Attention Local Governments
I am well aware that the spread of COVID-19 has posed new, unexpected challenges to your municipalities, our social communities, and the Pennsylvania economy.  To help you along this new journey, the Pennsylvania Department of Economic Development has launched a new webpage, Local Government COVID-19 FAQs, to help answer some of the nagging questions you may have regarding this unprecedented time in our personal and professional lives. 
As always, please feel free to contact my office with regard to any additional questions or concerns you may have regarding this or any other state-related issue.
Join the Conversation on Facebook and Twitter
Follow me on Facebook and Twitter for the latest news and updates.
Offices of State Senator Lisa M. Boscola
BETHLEHEM OFFICE
One East Broad Street
Suite 120
Bethlehem, PA 18018
(610) 868-8667
Fax: (610) 861-2184
Toll-free: 1-877-535-1818
EASTON OFFICE
1701 Washington Blvd.
Easton, PA 18042
(610) 250-5627
(610) 250-5629
Fax: (610) 250-1889
HARRISBURG OFFICE
458 Main Capitol Building
Senate Box 203018
Harrisburg, PA 17120-3018
(717) 787-4236
Fax: (717) 783-1257
Senate of PA:
1-800-364-158 (TTY)