This afternoon, I took the opportunity to speak on the Senate Floor about the importance of our state government officials working together to combat COVID-19 and bringing our communities together.  I also made additional comments to express the purpose of my letter to Governor Wolf requesting that the Lehigh Valley be moved to the yellow phase of the re-opening process.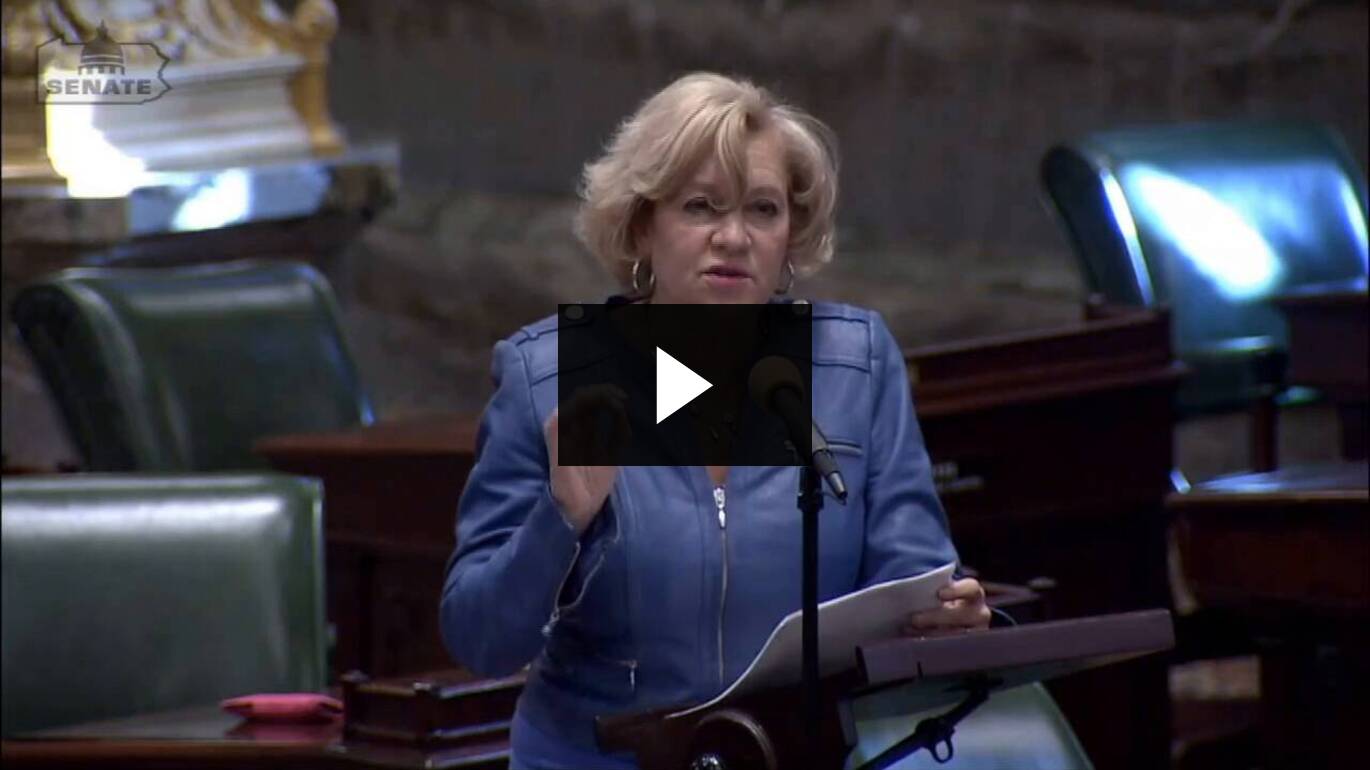 We live in a representative democracy and we, in the Legislative branch, have an equally important role to play in framing our response to this pandemic and our recovery from it. Sometimes that means agreeing with the Governor and sometimes that means asking needed questions. Politics by its nature is confrontational – but we as lawmakers and the Governor have a responsibility to put that aside right now.  We HAVE TO WORK TOGETHER, hear out one another and find common ground.
For the record, I do believe Governor Wolf and Dr. Levine are doing their best in an impossible situation.  I don't envy the responsibility that they bear nor the decisions that they make day in and day out.  Has the response been perfect? Probably not, but no one could make all the right decisions during this unprecedented time we are facing in this Commonwealth. I would like to thank everyone that is working tirelessly to help figure this all out – whether in the medical field, in the business field, or in the government. 
As elected officials we represent a lot of voices.  And I was reminded of that recently.  In a conversation with a constituent scared of losing everything she had, she said that I was her voice.  As I am the voice of the patients in our nursing homes and the voice of the nice lady that called my tele-town-hall and asked if it was safe to get routine bloodwork.  Think about that for a second - a constituent called my townhall to ask a doctor guest of mine if it was safe to leave her house to get routine bloodwork.  That summed up the fear and anxiety that some of our constituents are feeling.
How do we balance those fears?  One of complete and total financial ruin of the small business owner who is watching everything she invested in her company evaporate against the current fear of the person terrified of going to get needed blood work for fear of being struck down by Covid?  Balancing different opinions is something we elected officials do quite a bit. However, I do believe the stakes have never been higher and the options less clear. 
After speaking with both Dr. Jeffrey Jahre & Dr. Luther Rhodes, I saw it as the time to try to re-open the Lehigh Valley a little and migrate from RED to YELLOW to allow  certain businesses to begin to open – not because they want to but because the need to for survival.  These infectious disease experts from our local, respected healthcare networks in my district say it is feasible with appropriate social distancing and adherence to CDC guidelines so that is what led to my letter last Friday.
We often are told to listen to the experts, follow the science, so that is what I did. One thing that was clear to me listening to the doctors is that opening up more businesses and getting back to a broader sense of normalcy won't hold up if all of Pennsylvanians do not do their part.  We have huge role to play in making certain that we beat back this virus and it starts with wearing masks and committing to social distancing.
In the end, I asked the Governor to listen to what Dr. Rhodes and Dr. Jahre had to say.  This morning, the Department of Health contacted me asking to be connected with the doctors.  So I am grateful for the opportunity for the state medical experts and our local experts to collaborate and compare opinions.
Both Dr. Rhodes and Dr. Jahre believe that more businesses can be open in the Lehigh Valley.  I trust them.  And I know that if given the opportunity the Lehigh Valley will do what it always does, succeed!  We will wear masks and practice social distancing.
The Lehigh Valley is resilient – we will beat COVID-19 together.  One day at a time.
The Re-Opening of Pennsylvania from COVID-19 Shutdown is Underway
By May 15, a total of 37 Pennsylvania counties will be in the yellow phase of reopening, which will mean more businesses can open with proper safety measures in place. Currently, twenty-four counties are already in the yellow phase, while 13 more will join them on Friday.
According to guidance that has been provided to the public regarding Pennsylvania transition back to open for business, all businesses that have been conducting operations through telework should continue to do so in the yellow phase. Businesses that serve the public should seek to conduct business by appointment only whenever possible, observe social distancing guidelines, limit large gatherings, and require all customers and employees to wear masks.
Businesses that have questions about reopening should refer to the Department of Health's Frequently Asked Questions webpage or call the department at 1-877-724-3258.
Join the Conversation on Facebook and Twitter
Follow me on Facebook and Twitter for the latest news and updates.
Offices of State Senator Lisa M. Boscola
BETHLEHEM OFFICE
One East Broad Street
Suite 120
Bethlehem, PA 18018
(610) 868-8667
Fax: (610) 861-2184
Toll-free: 1-877-535-1818
EASTON OFFICE
1701 Washington Blvd.
Easton, PA 18042
(610) 250-5627
(610) 250-5629
Fax: (610) 250-1889
HARRISBURG OFFICE
458 Main Capitol Building
Senate Box 203018
Harrisburg, PA 17120-3018
(717) 787-4236
Fax: (717) 783-1257
Senate of PA:
1-800-364-158 (TTY)